The General Services Administration's Federal IT Dashboard enables agencies, OMB, Congress, GAO, and the public to understand the value of their federal IT portfolios, manage the health of their IT investments, and make better IT planning decisions.
General Overview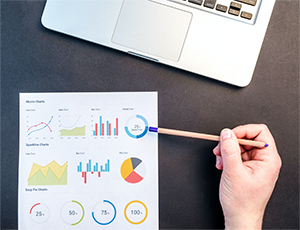 The Federal IT Dashboard helps OMB meet their statutory collection and reporting obligations by streamlining data submissions and transforming the Federal IT Data collection into a coherent, modularized ecosystem centered around an improved data collection effort that better supports partner agencies and OMB. In addition, the modernization includes the enhancement of visual renderings through the updated user interface. This will act as a premier user-centric site, allowing for integrated metrics, enhanced analytics, and decision support tools.
What is it for?
The Federal IT Dashboard serves as the front-end data visualization homepage for the public consumption of the IT performance health and management data. Leveraging new software technology and services, users will be able to experience improved search functionality, interactive data visualization, and enhanced accessibility.